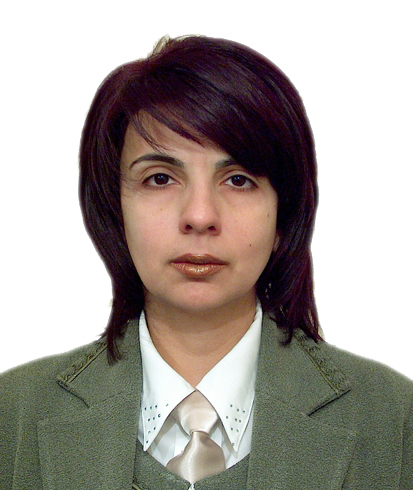 ANNA ASATRYAN
Doctor of Arts, Professor, Honored Artist of RA, Deputy Director of the Institute of Arts of the National Academy of Sciences of RA, Head of the Music Department, Founder-President of the Tigran Choukhajian Foundation. Asatryan is the author of 10 monographs and more than 100 articles. She has presented papers at numerous local and international conferences. Ten PhD dissertations have been defended under Asatryan's supervision. Asatryan's research is focused on the study of the Armenian music of the early and late modern periods.
THE INSTITUTE OF ARTS OF THE NATIONAL ACADEMY OF SCIENCES OF THE REPUBLIC
OF ARMENIA AND THE STUDY OF KOMITAS'S HERITAGE
The Institute of Arts of the National Academy of Sciences of RA has a solid input in the study of Komitas's legacy.
1. Academic publication of the Collection of Komitas's Works.
On 26 September, 1949, the Council of Ministers of the Armenian SSR adopted a decision about the academic publication of Komitas's Works. The implementation of the latter was assigned to the Academy of Sciences of the Armenian SSR. Fourteen volumes of Komitas's works were published due to the efforts of several generations of musicologists working at the Institute of Arts (1960-2006). Robert Atayan and Gevorg Geodakyan were the ones who prepared the works for publication. This was not only an exceptional event in the music life of Armenians, but also a nationawide significant phenomenon of strategic importance.
2. Research.
The following monographs are an important input into Komitas Studies: Gevorg Geodakyan, Komitas, published in Armenian (2000), Russian (1969) and English (2014); Ruben Terlemezyan, Komitas (1995); Tatevik Shakhkulyan, Komitas, His Early Period of Creation (2014). A number of articles written by Matevos Muradyan, Robert Atayan, Gevorg Geodakyan, Karine Khudabashyan, Anna Arevshatyan, Mher Navoyan and Tatevik Shakhkulyan are also worth mentioning. In the completion of the National Academy of Sciences, T. Shakhkulyan's series of articles on Komitas won the first prize on the "Best Research Work" in the nomination of Art, Language and Literature (2011).
3. "Komitasakan".
Two volumes entitled Komitasakan including articles on Komitas and his works were published by the Institute of Arts (1969, 1981). The upcoming third volume will be dedicated to the memory of Gevorg Geodakyan.
4. Komitas's Biography.
Back in 1973, the importance of the study of Komitas's scientific biography was emphasized in the twenty-year Prospective Program on the Research Work of the Institute of Arts. Komitas's biography, compiled by Khachik Samvelyan was partitially published in several volumes of the periodicals Sovetakan Arvest and Etchmiatsin, and was recently published entirely in the Komitas Album.