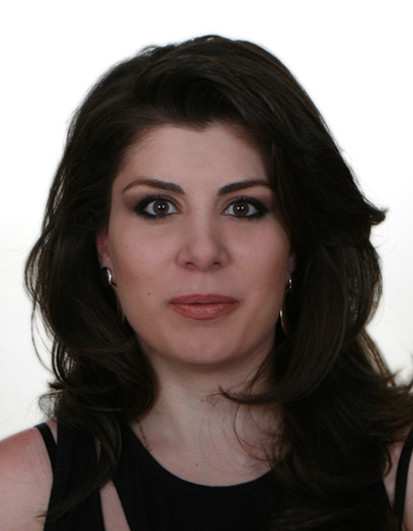 MARGARITA KAMALYAN
art historian, PhD, Senior Researcher at the Department of Diaspora's Armenian Art and International Relations of the Institute of Arts of the National Academy of Sciences of RA, Scientific Secretary at the same institute. Kamalyan graduated from the Faculty of History (UNESCO Chair of Armenian Art History) of the Yerevan State University (Bachelor's Degree in 2004, Master's Degree in 2006) and undertook post-graduate studies at the Institute of Arts at the National Academy of Sciences (2010). She defended her post-graduate thesis on "The Scenography of Jean Carzou" in 2013. She is the author of a dozen of articles, the participant of a number of republican and international conferences. Her scope of research interests includes issues related to the history and theory of the Armenian art in the XIX-XX centuries and the study of the fine arts of the Diaspora, especially that of the Armenian Diaspora of France.
SOME PORTRAITS OF KOMITAS VARDAPET
The input of the great composer, scientist, a true patriot, a gifted conductor, a pedagogue and singer Komitas Vardapet to the development of Armenian music and musicology is invaluable. The study and publication of the work and legacy of Komitas has been undertaken by musicologists with great enthusiasm and care. At the same time the titan of the Armenian musicological thought had captivated the attention of Armenian writers and artists, who dedicated him poems and created stylistically and typologically diverse portraits of this Armenian genius.
The aim of this report is to present those portraits of Komitas, which reveal his mental and spiritual potential. The works by Eghishe Tadevosyan, Gevorg Grigoryan, Roudolf Khachatryan, Khachatur Esayan, Valentin Podpomogov, Eduard Artsrunyan, Robert Elibekyan, Steapan Taryan, Hrahat Grigoryan, Erem Savayan, Karapet Gyokchyan, Aram Davtyan, Rouben Aroutchyan and others are observed. Affinity regarding artistic expression and compositional and ideological commonalities is apparent. The neutral background, the absence of characterizing attributes or their paucity, the overall laconicism of the portraits introduce the viewer to another dimension, the realm of the mind and soul. The tragic and sublime aspects of Komitas Vardapet's character are conveyed. Whereas more intimate portraits by Khachatryan, Esayan, Grigoryan, Tadevosyan reveal the psychological image of Vardapet during periods of contemplation, or emotional instability, the works by Gyokchyan, Davtyan, Podpomogov, Artsrunian have more monumental sounding and incline towards presenting Komitas as a generalized and symbolic image of a thinker, illuminator and progenitor.