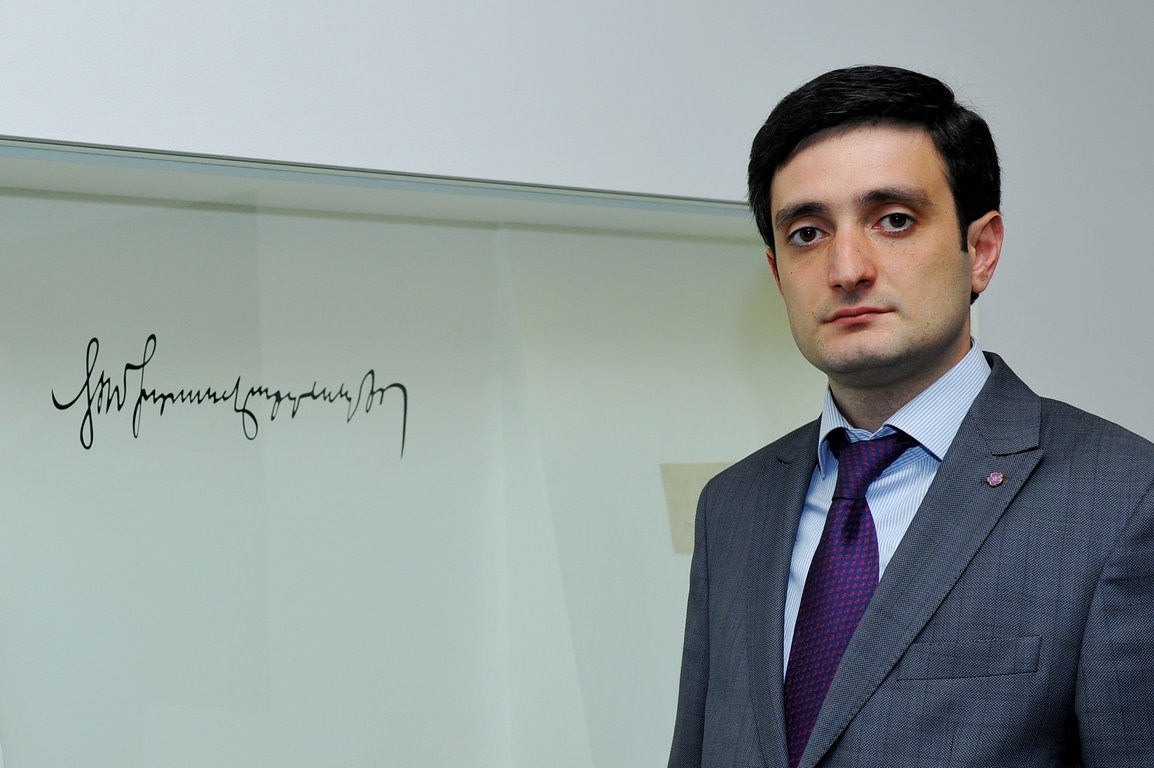 NIKOLAY KOSTANDYAN
Director of the Komitas Museum-Institute. He is the author of a number of articles and has presented papers at various conferences. Kostandyan's research is focused on Armenian art music.
THE EPISTOLARY CORRESPONDENCE OF KOMITAS
AND MARGARIT BABAYAN
Komitas's letters present an important component of his literary heritage. They are mostly kept in the Komitas Archives at the Charents Museum of Literature and Art. A number of Komitas's letters were published in various journals. A more complete collection was published in his Letters (2002). Komitas's letters were composed during a period of about two decades. The first preserved letter was written on February 6, 1894 and was addresseed to Mesrop Smbatyan, who had ordained Komitas a monastic. The last letter was written on October 13, 1914 and was addressed to Yervand Hakobyan.
Komitas's correspondence with the Armenian pianist, singer (mezzo-soprano), musicologist and pedagogue Margarit Babayan (1874-1968) is especially valuable. The two had known each other since 1895. In 1904 M. Babayan moved to Paris with her family and settled there permanently. She founded a vocal school in Paris and worked there as a pedagogue. With her concert tours over Europe and articles published in European journals, Babayan contributed to the reputation of Armenian music. She was a close friend of Komitas, an encouraging consultant and critic and later on also one of the active organizers and leaders of the Komitas Caretaker Committee. As the vice president of the Komitas Committee in Paris and the president of the same organization after Arshak Chopanyan's death, she was the one to save Komitas's manuscripts and to send them to Armenia.
In this paper, the correspondence between Komitas and M. Babayan is discussed. While Komitas's letters addressed to Babayan are published, Babayan's articles are not. Those letters are important for reflecting Komitas's aesthetical views and providing information about his life.